We're really looking forward to seeing you there (or at one of the boot camps we'll be organising in the future) but if you're not able to make it, don't worry as I'll be sharing some of the tips that will be taught in the boot camp

Briefly, this one-day boot camp aims to empower our participants to speak out and solve issues which concern them and the society at large. Sounds too ambitious for a day's worth of workshops? Not really, once you consider how certain tools and skills can really make a change.

Divided into three workshops, the first focuses on sharpening the skill of asking questions. When dealing with a contentious issue or fronted with the opportunity to speak to an iconic figure, how do we ask the questions which hits the nail right on the head, eliciting exactly what we want from those we speak to?
​

You wouldn't want to be fumbling with your questions if you're one of these reporters! (Image by Pete Souza via flickr.com)

​​Let's take it step-by-step:

Before asking your question:

Write keywords related to all the possible questions, crossing these out if they've been clarified along the way

Ask 2 questions at most as quantity can dilute the quality of your question

Try to write out most of your question before raising your hand to ensure that you remain concise

How to structure your question:

Decide what you're trying to achieve with your question - a clarification? Or the speaker's thoughts on something she/he mentioned?

In the scenario that you'd like to raise a disagreement or an unrelated topic, simply do so respectfully. Remember that you're trying to get answers, so try not to answer your own question too much and keep things to the point - avoid giving a long background to your question

When asking your question:

Speak slowly, clearly and stick to the structure you've outlined

End respectfully - with a "thank you" and a smile or nod

After asking your question:

Listen to and look at the speaker as she/he replies you

Take notes of the important points mentioned and don't be afraid to follow up after a session ends if needed

So that's a gist of the first workshop. The second workshop focuses on our public speaking skills. In honing our ability to express ourselves before an audience, we must be aware of the do's and don'ts of public speaking.

Do's & Don'ts

Do make eye contact with the audience
Don't freeze! Allow yourself to move and gesture naturally but appropriately
That being said, don't fidget. A great trick is to hold on to something like a pen or the projector remote if this helps to prevent you from playing with your hair, picking at your clothes etc.
Do speak in a tone which engages your type of audience
Avoid as many "umm", "like", "y'know" and so on

That last one is a challenge for many including myself! Which is why it is important to practice whenever we can and pay attention to what we did right and where we can improve. A great way to do this (besides getting feedback from our audience) is to video ourselves so that we would be able to better identify areas for improvement. However, don't forget to identify what you did well and be proud it!

The last workshop of the boot camp is a social innovation hackathon where our participants get the opportunity to engage in challenges faced by actual non-profit organisations and in a team, pitch their solutions to these challenges. As you can imagine, a huge chunk of the learning from this particular workshop comes from actually participating in it which is why we'd love for you to join us at the boot camp! However, some tips we can give, which would be applicable to any other similar hackathon would be:

Be clear and focused on the exact problem which you're trying to address
In creating your strategy to solve the problem, remember to identify the resources you need and how these are to be obtained
Finally, state the outcome of your strategy. This will be a strong finish to your pitch!

If you've read to the end of this post, congratulations! You've had a taster of our boot camp and hopefully picked up some tips which would be useful for you. We still hope to see you at our boot camps so do

sign up here

if you can make it.

In the meantime, leave us a comment of what you think of the boot camp or even suggestions of what you'd like to see from us in the future.

​
Powered by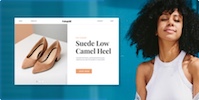 Create your own unique website with customizable templates.