by K.L.,Na

Women, can we have it all?

Our minds are constantly drilled by the media and society on how women should look and
behave in a certain way.

No matter how conflicting some of those societal opinions may be, humanity never seems to be
ever satisfied with women; how we dress and conduct ourselves throughout the rungs of society.

Sport a bikini, we're attention-seeking and asking for it. Choose to cover up, we're oppressed
and probably a prude.

Too dressed up, we're shallow and vain. Not well dressed enough, we're old-fashioned and
conservative.

Choose to marry young, we have no ambitions in life. Not marrying at the 'right' age, we must
be hard to get along with.

Choose to climb the career ladder, we're selfish and uncaring mothers. Choose to raise and
nurture kids ourselves, we're uneducated and unambitious housewives.

Take charge and stand up for ourselves, we're bitchy and pushy. Take the sidelines and not voice
out, we're weak and never ready for leadership roles.

Ironically, sometimes, we're accused of being all these at the same time, by both men and
women alike.

Women are constantly scrutinizing each other and also making things hard for ourselves.
Let's face it; every day when we look into the mirror, there must be something that isn't 'right';
untoned arms, frizzy hair, or even that huge pimple on the forehead. Beauty is a sacred
'achievement' many women hold dear to. Every screen that we stare at seem to advocate for a
slimmer, sexier and fairer self before we could finally feel happier about ourselves and validated
in life. There is positively nothing wrong in dressing up and taking care of one's body to feel
confident and in charge of life.

What's also questionable here is when a woman quickly passes her judgement of another for the
latter's choices of clothes and life. "Feminism is being free to decide". It is about what you and
other women aspire to be and to do. This, is what I truly believe to be one of the basic
foundations of female empowerment.

For some, getting married at an early age is a choice and decision made out of love. Others may
find that the right person has not appeared in their lives yet. But it is prudent to bear in mind that
what makes any of the above life choices oppressive is someone compelling another to do it. On
a similar note, it is just as oppressive to force someone to not pursue what they really want in
life.

It may sound easy for me to tell other women to stop passing judgements so simply. I know it is
not.

Like most of my peers, I have been searching for a life changer; that key that would magically
transform me into a successful 21st century working woman. But it was never enough. And I was
constantly trying to find ever greener career pastures that would better 'fit' and 'reward' me in
life. I was always so busy comparing myself with the rest of the world when it occurred to me
that there is really nothing to be gained from making comparisons and passing judgments on
others.

From all of this, I now realise that real change is only possible when women stop making
judgements of other women, the rest of the world and most importantly, themselves. Real change
starts when women realize that the world would never change for them; that they would have to
bring the change to the world; that they can achieve any goals, have a right to and a say in the
way they dress, their life paths and more!

This definitely takes a conscious effort on all fronts but it is definitely a great first step for us all
towards female empowerment.

So, can women have it all? Well, perhaps, but rest assured, the world will not change for us. We
must bring the change we want to see, and as with all changes, the fail proof model is from
inside-out. Change starts from within.


K.L.Na is a researcher in the field of business and data analytics. She would like to implore her
fellow women to see themselves as outstanding individuals, unique in their own ways.
Powered by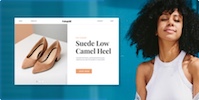 Create your own unique website with customizable templates.