​by Siew
​

​

When Sheryl Sandberg called on women to "make their partner a real partner" (a partner that shares 50% of household chores), many of us might ask "How do I find a real partner"?

If I were to list 3 criteria of what a real partner should be, here's my 2 cents on what it should be and how you can find a real partner... on a LRT ride.


​1. A partner who respects me as an equal human being

Ever got your queue cut when lining up for the train on the crowded platform? Ever had someone roughly shove you aside to get into the train first?

Some say it is impatience but I say it's the lack of respect. If you respect me as an equal other and if you don't think of yourself as being more important than I am, you would not disrespect me in such manner. It is the case that when someone thinks they are better than others, they are empowered by this selfishness to act in ways to demean or hurt others.

But what if you are in a rush or unwell? If I was sick and would like to enter the train first to sit, I will ask. In this case, you are being respectful and you are not thinking of yourself being more important. So, make sure your partner stays behind the queue, not just behind you but all of those who came before him/her.

​2. A partner who is willing to make small sacrifices for others

If you are asked the following question, what would you answer?
​Your mother and your partner fell into the sea and they both don't know how to swim. Who would you save first?

Some of us might expect our partner to prioritise us. But really, do we need our partner to make an unthinkable sacrifice like that? Instead, the small sacrifices we need our partner to make is being willing to get the kids from school when we work overtime in the office, to get up once in a while in the middle of the night to feed the baby, to sacrifice time out with their friends to spend a weekend with their children and the list goes on.

If your desired partner is willing to give up their seat on the train or squeeze in a bit more so that others can get into the train, I think that's the real partner you are looking for.

3. A partner who apologises for unintended mistakes

​It's nothing new for me to get stepped on/elbowed when an extremely packed train makes a turn.
​I know it's inevitable. But at the least, I appreciate a simple word of... sorry.

We often find ourselves in impossible situations where we inevitably fail to deliver and eventually, disappoint those around us. A last minute call from your boss can make you miss a parent-teacher meeting or even fatigue can make you unable to spend time with your children on Sunday. We are humans and we are bound make mistakes in these difficult situations. Though our intention might not be to hurt, the harsh reality is that we do.

Apologising is not necessarily admitting that you are wrong. Instead, you are acknowledging your limitations and that these limitations unavoidably caused hurt. I am not advocating for you to apologise blindly but, to admit that we are all only human and we all have limitations.

​

In a nutshell, taking a LRT ride with someone during peak hours can tell you a lot about him/her and most importantly, if he/she can be a real partner. Many would argue that the 3 criteria above is wholly insufficient to judge whether someone can be a real partner. Yes, I agree that what I wrote cannot be all you need to find in a partner. But I think it is a good starting point for us to start looking. Good luck!
Powered by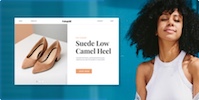 Create your own unique website with customizable templates.